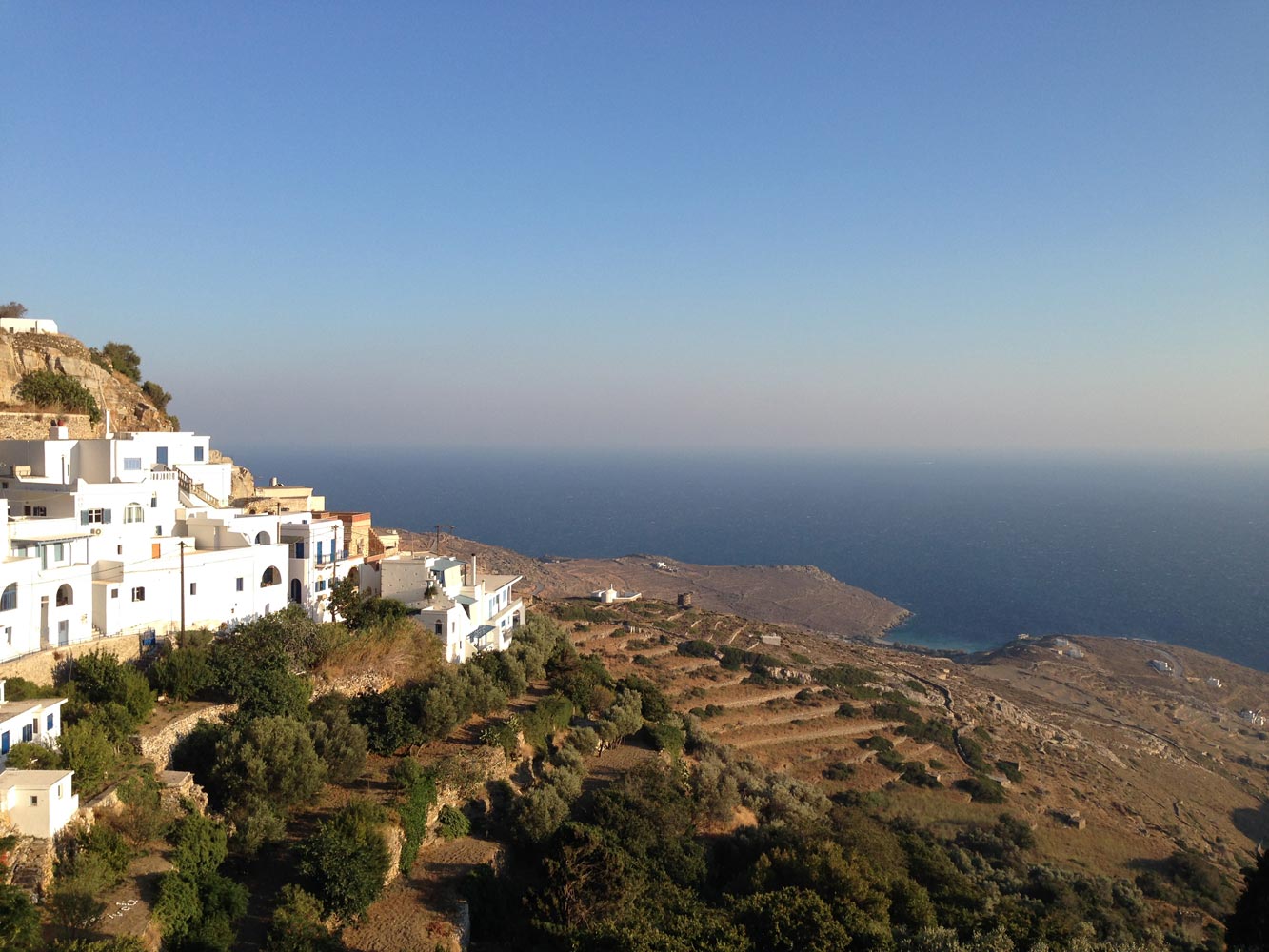 SEE ON MAP
Tinos, usually placed in a religious context, hides a superb off the beaten path destination with numerous unspoiled whitewashed villages, beautiful crystal-clear beaches, interesting archaeological sites and a windy countryside featuring a plethora of picturesque traditional villages with unique architecture and fine local cuisine.
Tinos has an authentic, proud feel to it and apart from its religious fame, has avoided mass tourism altogether. It is one of the Cyclades/' hidden gems, featuring some stunning summer villas ideal for a peaceful seaside holiday in an island with wonderfully diverse beaches, both secluded and organised for surfing or scuba diving, as well as a local life that will embrace you with its purity and will convert you into a true believer, simply because of its excellent local products and cuisine.
Its intriguing scenery also featuring fabulous trekking paths, is home to approximately 750 chapels and churches, about 40 charming settlements with impressive arcades, flowery courtyards and whitewashed alleys, hundreds of dovecotes scattered around the countryside and finally of the Temple of Poseidon, where the pilgrims/' initiation ride began on their way to the neighboring island of Delos.
How to get there
By plane to Mykonos (directly from major European cities) and from there by boat (20 min) or by helicopter (7 min)
By plane to Athens and from there either by boat (3 hours) or by helicopter 40 min
What we love the most
Although Tinos is mostly known for its Great church of Virgin Mary, we believe that its true beauty hides in the picturesque villages spreading throughout the island; here you can admire the local architecture/'s true flair, hang out with the locals and taste the excellent local cuisine in one of the family- run eateries.