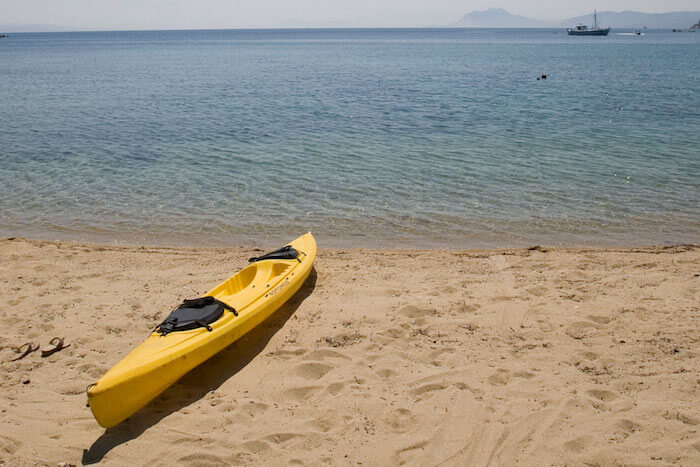 SEE ON MAP
Luxury Villas in Skiathos
Easily characterized the Queen of the Sporades, Skiathos is an island full of contradictions, which create a unique summer experience. Lush pine forests are setting the mood of this fabulous verdurous scenery complemented by some of Europe's most unspoiled beaches. Approximately 60 magnificent beaches different in style and size are inviting visitors to explore them, with the majority featuring golden sand, while all of them sparkle with crystal-clear azure waters.
The island offers a great variety of exhilarating water sports, day cruises and vivid beach bars, whereas for those who appreciate privacy, the beaches of Elia, Mandráki, Agkistros, Small and Big Asélinos in the western part of the island will make you wish you never leave.
Don't miss the chance to enjoy some great walking routes through this small paradise as well, since you will find the views from above to be the most rewarding. Follow one of the many hiking paths (in total of 197 Km.) discovering nature, whereas the route from Agia Eleni to Mandraki – Elia – Agkistro, will lead you straight to some small beaches of incredible beauty!
At night time, a walk in the pedestrian street of Papadiamantis, where the house of the famous novelist still stands, is a great starting point. With its cosmopolitan flair and stylish atmosphere, Skiathos town offers a fabulous selection of restaurants and bars and you will actually have a hard time deciding where to enjoy your meal or have your first cocktail.Small tip: If the early morning hours find you still awake, don't miss the chance to view the sunrise from Boúrtzi, the small peninsula with the lush vegetation, where the ruins of a Venetian fortress still stand.
One thing is certain, the visitors of this island always return. It might be because of the unique beauty, the people, the lifestyle or all of them combined, its up to you to find out.
How to get there
By plane directly from major European cities By domestic flight from Athens (40 min)
What we love the most
Fusing dark green colors with the large shadows thrown by tall pine trees reaching the shores, Skiathos also features emerald and turquoise sea waters and famous sunset views inviting you to open up your senses and dive in.