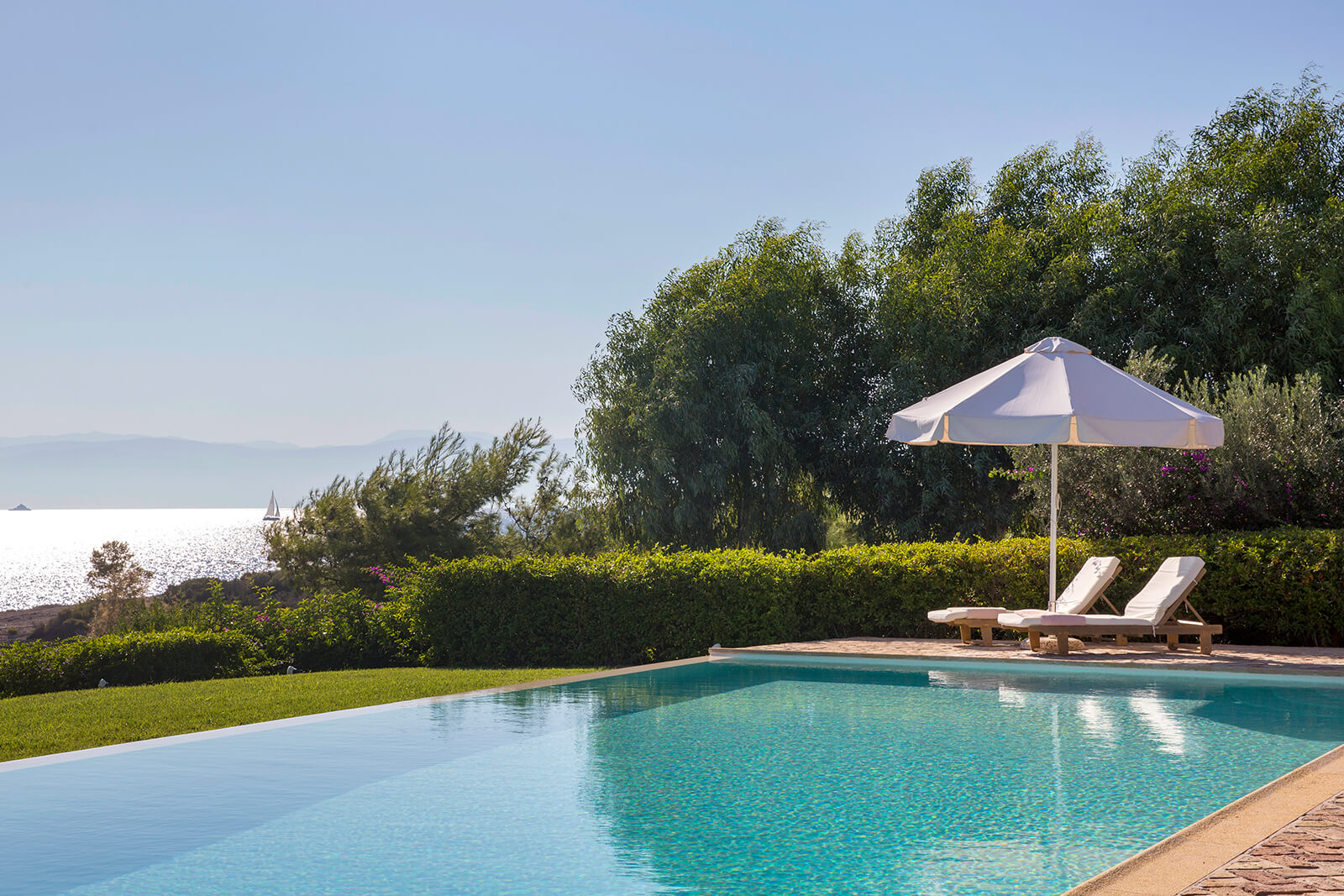 SEE ON MAP
Luxury Villas in Porto Heli
Just five minutes across from Spetses, in mainland Greece, surrounded by beautiful nature, some of the most beautiful villas in Greece have been built. Architectural styles vary from St.Tropez-like architecture to contemporary masterpieces. Conveniently located, these villas offer the convenience to enjoy Spetses, while being able to make exploratory trips to the Peloponnese.
Porto Heli, on the Peloponnese peninsula, has long been home to the Athenian aristocracy and shipping heirs, discreetly nesting their summer homes in most premium, large seafront estates. In recent years, an international elite ranging from royals to business men has invested in acquiring summer residences in that area as well, joining this premium summer community and elevating its status even further. Fabulous world-leading resorts like Aman Zoe and Nikki beach have also recently launched their new branches in Porto Heli verifying the region as a n international jet-setter scene, while also adding great entertaining options to the area. Also titled the Greek Riviera, Porto Heli has a great shore line while the close proximity to the cosmopolitan islands of Spetses and Hydra across, also make it a great place for water-sports, as well as a magnet for glamorous yachting.
Geographical location
Mainland Greece
How to get there
By plane to Athens and from there by car (2.5 hours) or by helicopter (20 min)
What we love the most
The coastal region of Porto Heli has always been attracting the fine Athenian elite and their European friends. There are very few places in the country where you will find such voluminous and high-end properties with the vast majority of them positioned right on secluded, almost "private" beaches.