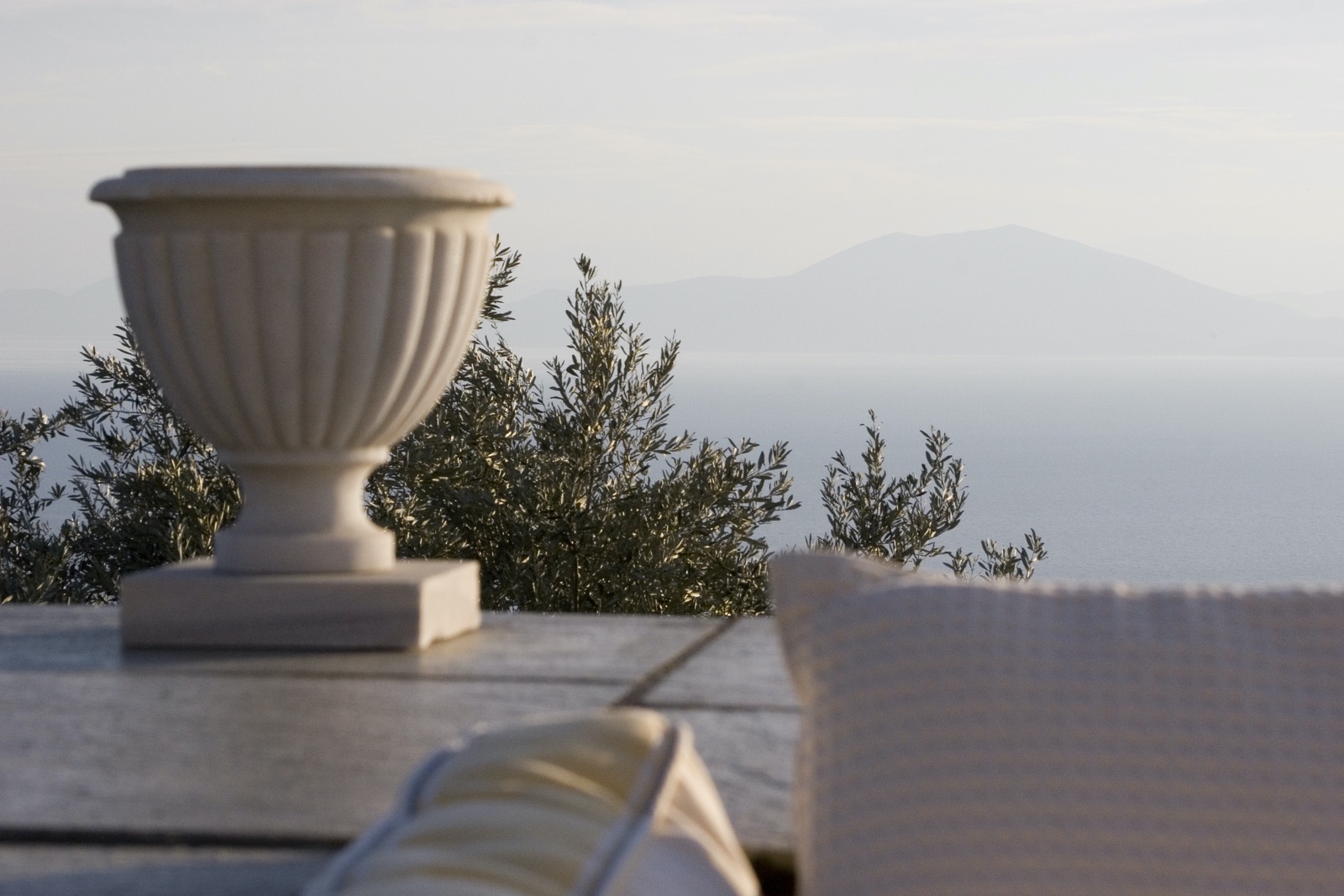 SEE ON MAP
A hidden gem destination, the Pelion peninsula is located halfway between Athens and Thessaloniki and it is one of the most spectacular landscapes in the Mediterranean. Also called the "Switzerland of Greece", it is a wonderfully cultivated paradise with very diverse settings and an always inspiring ambiance. Here, one can wander through elevated, verdurous forests in the morning, swim in secluded beaches during the day, and sojourn in a stunning manor. The only thing you will not find here are tourist crowds and this makes Pelion a sophisticated summer destination, where the swimming is heaven and you can go completely off-grid.
Pelion remains wonderful throughout the year. With over 70 villages spread across its peninsula, from traditional mountainous villages to seaside fishing towns, it is considered to be equally a winter destination, as well as a summer resort with striking beaches featuring crystal-clear blue waters such as Kala Nera, Agios Ioannis or Platanias. A plethora of activities like hiking, trekking on horseback, and cycling, make sure to offer great fun in nature, while some amazing villas are available to lavishly accommodate guests.
Attesting to the magnificent beauty of this verdurous area is also the fact that In Greek mythology, Pelion has been known to be the summer residence of the Olympian gods and the home of the centaurs. If it was good enough for gods, it is surely worth a visit by mortals as well.
Geographical location
Mainland Greece
How to get there
By plane to Athens and 3,5 hours by car
By plane to Thessaloniki and 2,5 hours by car
By plane to Nea Anchialos (30km from Volos operating only during summer for certain flights)
What we love the most
The diverse verdurous, mountainous setting that descends down to the Aegean Sea forming wonderful, secluded beaches and resembling scenes from Greek mythology. The endless beauty of it combined with the pureness of nature and an off-the-grid sensation!