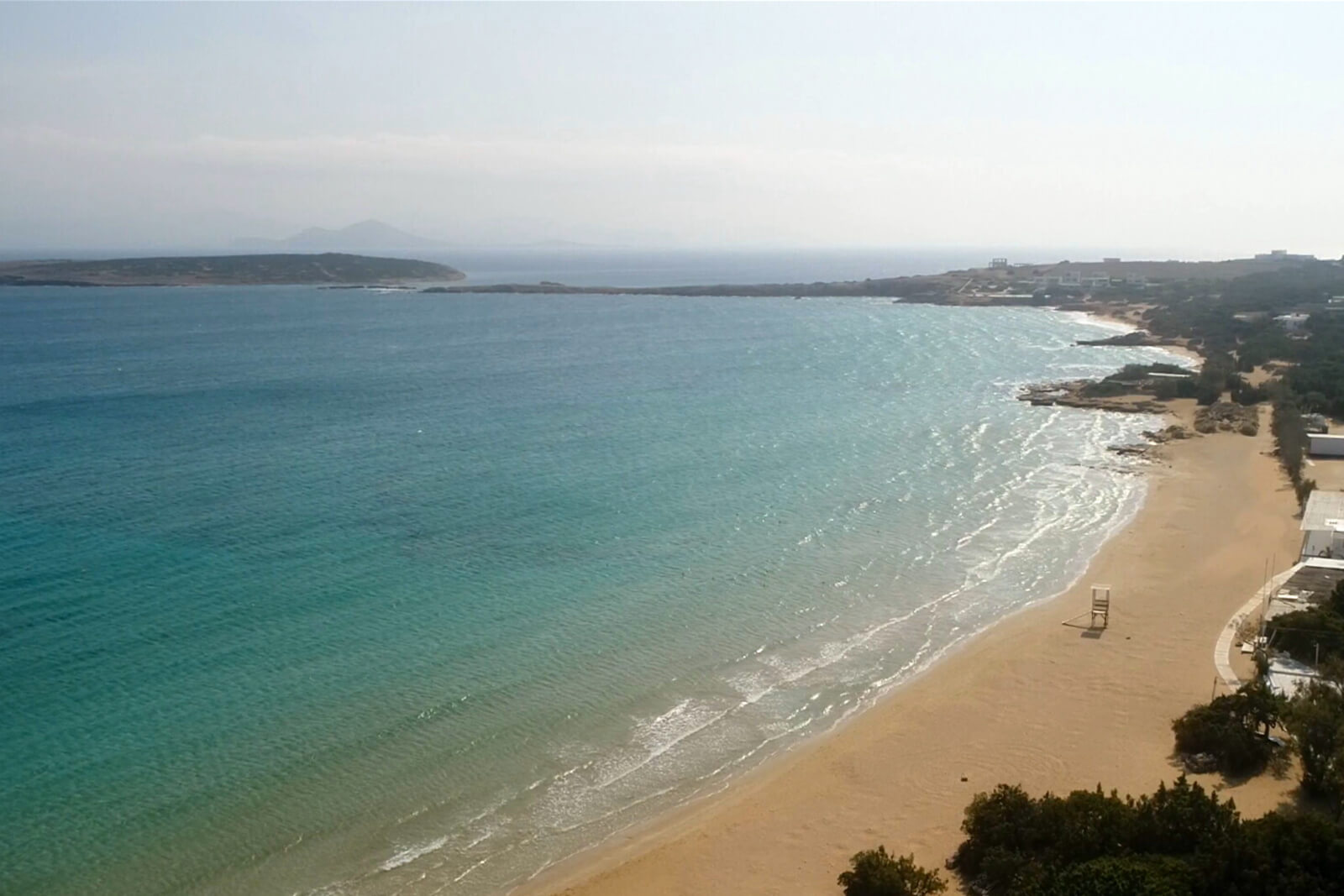 SEE ON MAP
Paros is the authentic definition of the Cyclades. One of the larger islands in the Aegean, it offers a wide range of activities, from world-famous windsurfing beaches, gourmet restaurants, quiet traditional villages with delicious fish tavernas by the water, religious and cultural interest up to a wild nightlife.
Paros is unique in that it has something for everyone. Young or old, party goers or culture-seekers, bourgeois or bohemians, the island has a loyal following. Contrary to Mykonos, where one is bound to see and be seen, the more laid back and hedonistic atmosphere on Paros allows one to remain more incognito. Paros is also one of the most suitable destinations to rent a villa, as these are usually secluded and away from the crowds, yet at close distance to where the action is. The numerous beautiful sandy beaches range from totally deserted to jam packed, especially in August, but the size of the island is such that there is always a place for those seeking relaxation and privacy. Having a car while you are there would be advisable if you want to explore off-the-beaten track and find a hidden gem of a taverna. Paros is considered to be one of the best spots in the Greek islands for windsurfing with the New Golden Beach hosting the annual World Cup.
Sailing is a great way to enjoy the Cyclades and from Paros you have plenty of opportunity to sail out over the clear waters, you might also want to try a little kite-surfing, water-skiing or diving.
Geographical location
Cyclades
How to get there
By sea: There are regular ferry services from the port of Piraeus, and in summer from Rafina too. The journey takes between 4 and 5 hours with a regular ferry, and around 3 hours with a high-speed. There are also regular connections from Paros to Naxos and other neighbouring islands.
By air: There are direct flights from Athens International Airport to Paros, with a flight time of approximately 30 minutes.
What we love the most
Paros really does have something for everybody: vibrant towns, traditional and sleepy villages, hiking trails and adventures, cultural and religious events all year round, fantastic water sport facilities, great private residences, local cuisine...the list is endless.