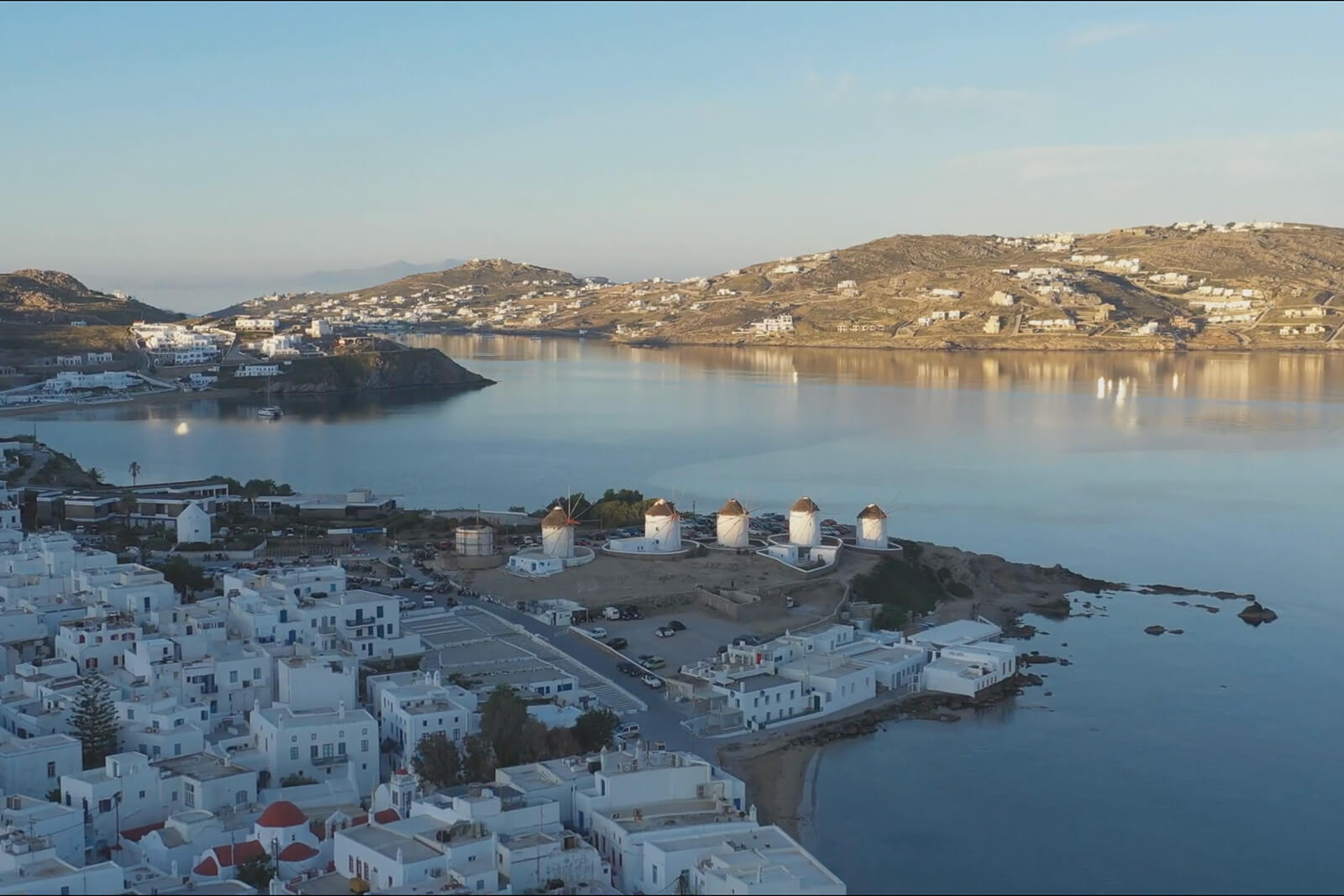 SEE ON MAP
Mykonos is probably the most famous Greek island and one of the hippest vacation resorts in Europe. The jet set fell in love with this sun-kissed, windswept island in the 60s. Today, it is still the ultimate refuge for discerning travelers, fashionistas, celebrities and anyone who wishes to party until sunrise.
A fabulous destination, Mykonos is a playground for the rich and famous, sparkling under the Aegean sun. The most cosmopolitan of the Greek islands, it offers a vibrant beach life with some of the most famous beaches in Greece, a plethora of activities and water sports, wonderful views, a fabulous variety of great restaurants and a legendary party scene. Mykonos, however, is not just about intense lifestyles. It is an island suitable for children, as well as adults, with most people staying at home by the pool or on a beach during the day and venturing out to the town's restaurants and nightclubs at night. Aficionados of Greek ancient history will be fascinated by the nearby sacred island of Delos, the birthplace of Apollo and Artemis, one of the most important archaeological sites in Greece. Sail away to secluded beaches nearby, or relax by the pool watching the sun set and you will find that Mykonos can offer one of the most relaxing holiday experiences.
Geographical location
Cyclades
How to get there
By sea: There are daily sailings from the ports of Piraeus and Rafina to Mykonos all year round. During summer, there are at least 3-4 ferries and speed-boats daily from Piraeus to Mykonos, needing 5 and 3 hours to reach the island respectively. More or less same applies for Rafina, with the trip lasting about half an hour less. There is a daily connection between Mykonos, Tinos and Andros all year round, while there are also boats to Crete, Santorini, Ios, Patmos, Syros, Naxos, Paros, Milos, Limnos and Amorgos, mostly during summer.
By air: Mykonos has one of the best-organised airports in the Cyclades, which is quite logical, given that it is one of the few islands with direct flights from almost every major country in the world. During summer, you can catch a direct flight to Mykonos from London, Geneva, Paris, Rome and Milan, as well as from many German and Austrian hubs, without even counting the charter flights from all over the world. All year long there are daily flights to and from Athens and Thessaloniki, and the numbers of daily flights increase during summer. The airport is just 4km from Hora and has bus and taxi service.
What we love the most
The absolute hotspot of the world's jetset, many may think fast-paced Mykonos is all about partying and socializing but trust us, there is also an unspoiled and quiet side of the island, with which you will fall in love with.