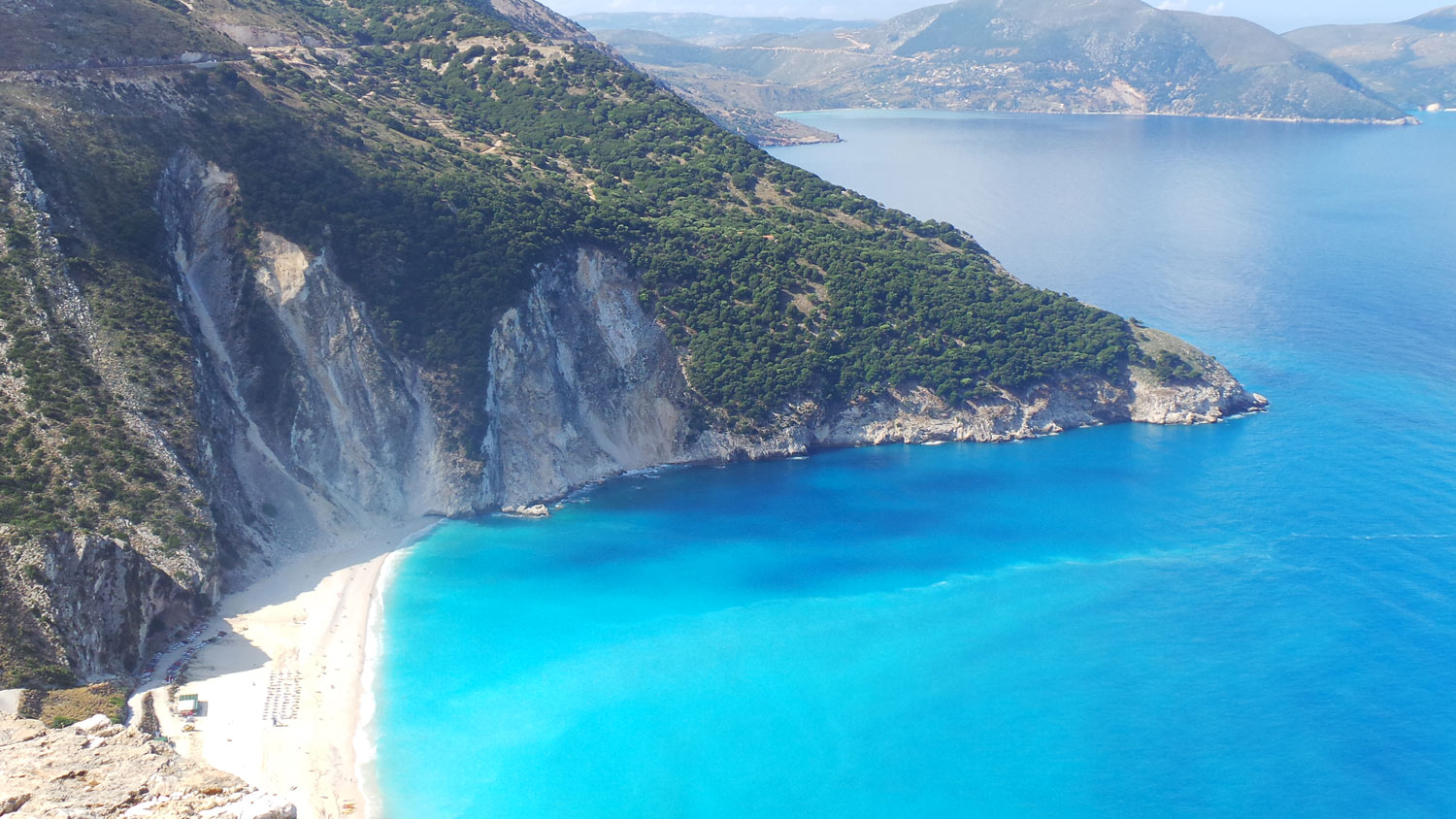 SEE ON MAP
Luxury Villas in Kefalonia
Kefalonia is the biggest island in the Ionian Sea, combining cliffs and olive groves, dry scenery and very fruitful plains, dense forests, tall mountains, wild rivers and definitely a most amazing coastline. After all, it is believed to have belonged to the realm of Odysseus, whose palace was in neighboring Ithaca. Numerous beaches are embracing the island but you will fall in love with the long beach of Myrtos, in the northwestern part, covered in white soft sand and pebbles.
Several picturesque villages like the one of Fiscardo on the northern tip of the island will further enchant you with their traditional houses, narrow pedestrian roads and their harbors where you can gaze at small fisher boats as well as at impressive luxurious yachts. The local cuisine here is a must! Pamper yourself in one of the most stunning properties of the island, and enjoy unforgettable sunsets and colorful views tinting the seawater and the horizon.
The island/'s nature served as a backdrop to the acclaimed movie Captain Corelli/'s Mandolin which tells the story of the inhabitant/'s resistance in World War II. Today, Kefalonia is a yacht lovers/' Shangri-La as well as a perfect getaway for those who seek crystal-clear seas and sublime Mediterranean scenery.
How to get there
By plane directly from major European cities
By domestic flight from Athens (45 min)
What we love the most
Kefalonia enchants you with its green pine forest and lace-like shores. Host of the tallest island mountain in Greece but also the mystical Melisani Cave - makes you feel part of a fairytale - Kefalonia, with its picturesque villages and warm hospitality, is overall a location destined to be loved.