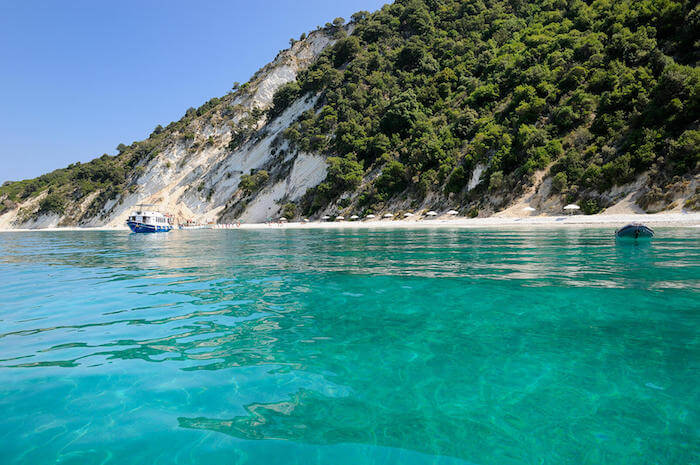 SEE ON MAP
Luxury Villas in Ithaki (Ithaca)
Generally identified with Homer/'s Ithaki, the home of Odysseus, whose delayed return to the island is the subject of the Odyssey, Ithaki, is one of the most beautiful destinations of the Ionian sea. It lies between the islands of Lefkada and Kefalonia and is the least touristic, most authentic and unspoiled one.
Secluded bays, golden-sanded beaches, coves with multi-colored pebbles and transparent clear green waters, lush green valleys and mountains, all together make Ithaki an ideal destination for relaxation and "authentic" holidays. Vathi, the capital, has been declared a traditional and preserved settlement. It's worth taking advantage of the cooler times of the day to wander around the island's scenic sights, the sleepy and picturesque villages. You will instantly feel the friendliness of its inhabitants, who will warmly welcome you just like home. Have a seat at the lovely taverns mainly located at Frikes and Kioni and taste the fresh seafood. During after hours you can always visit its lovely bars where you can welcome the night with a cocktail .

Enjoy yourself in some of the most wonderful properties of the island. Let our local concierge guide you and show around the beauties of this small paradise, follow his advise and visit the most authentic folklore festival among the many events taking place on the island during Easter and summer time.

How to get there
By plane to Kefalonia (directly from major European cities) or by domestic flight from Athens (45 min) and from Kefalonia by sea taxi (45 min)
What we love the most
Apart from the main town of Vathi, which has been declared a traditional and preserved settlement, we particularly love the small fisherman villages of Kioni and Frikes and the scenic walks through the slowpaced, picturesque villages.