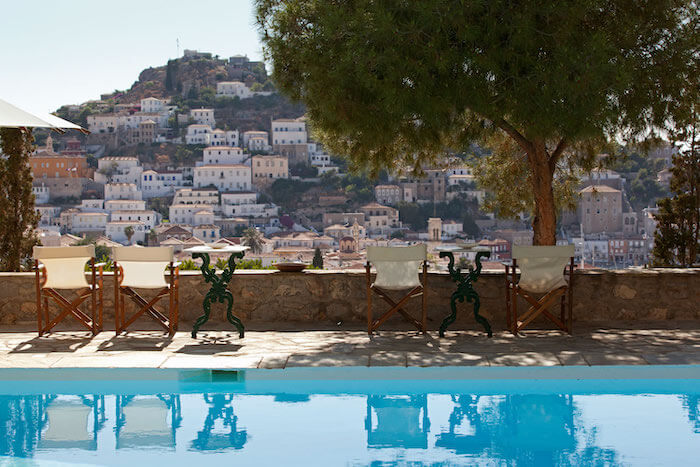 SEE ON MAP
With its picture-postcard harbor, imposing stone mansions and classy vibes, this small, rocky gem of the Saronic has been adored by actors, artists and celebrities such as Maria Callas and Sofia Loren since the 50's. The island/'s glorious nautical past is reflected on the extraordinary mansions built in the 18th and 19th centuries by the captains and shipowners of the island.
Nowadays, Hydra seems to be untouched by time, since there are no cars or motorcycles. And both the amazing waterfront lined with yachts, sailing boats and luxurious cruisers and the picturesque alleys are dotted with upscale boutiques, handsome restaurants and sophisticated cocktail bars, ensuring a cosmopolitan stay.
Strolling around Hydra/'s narrow alleys ensures a fabulous walk. Along the backstreets one can admire the superb stone mansions, such as Tombazi mansion which houses the School of Fine Arts, Lazaros Koundouriotis mansion built in 1780 which is today a branch of the National Museum of History and Pavlos Koundouriotis mansion – a house museum with exquisite period furnishings. And if you are tired of walking, there is always the alternative of a ride with the cute donkeys! Otherwise, horse carriages, bicycles and water taxis will help you move around.
Beaches in Hydra are located away from the town and are mostly pebble or rocky with beautiful clear waters. Located very close to the mainland (Peloponnese), one can combine a vacation in Hydra with various cultural activities, or visits to close by Spetses, Porto Heli or Poros.
How to get there
By plane to Athens and from there either by boat (2 hours) or by car to mainland Peloponesse (3 hours) and sea taxi ( 15 min)
By helicopter from Athens (15 min)
What we love the most
Enduring finesse, artistic elegance and the car-free environent make Hydra one of our very favorite places!