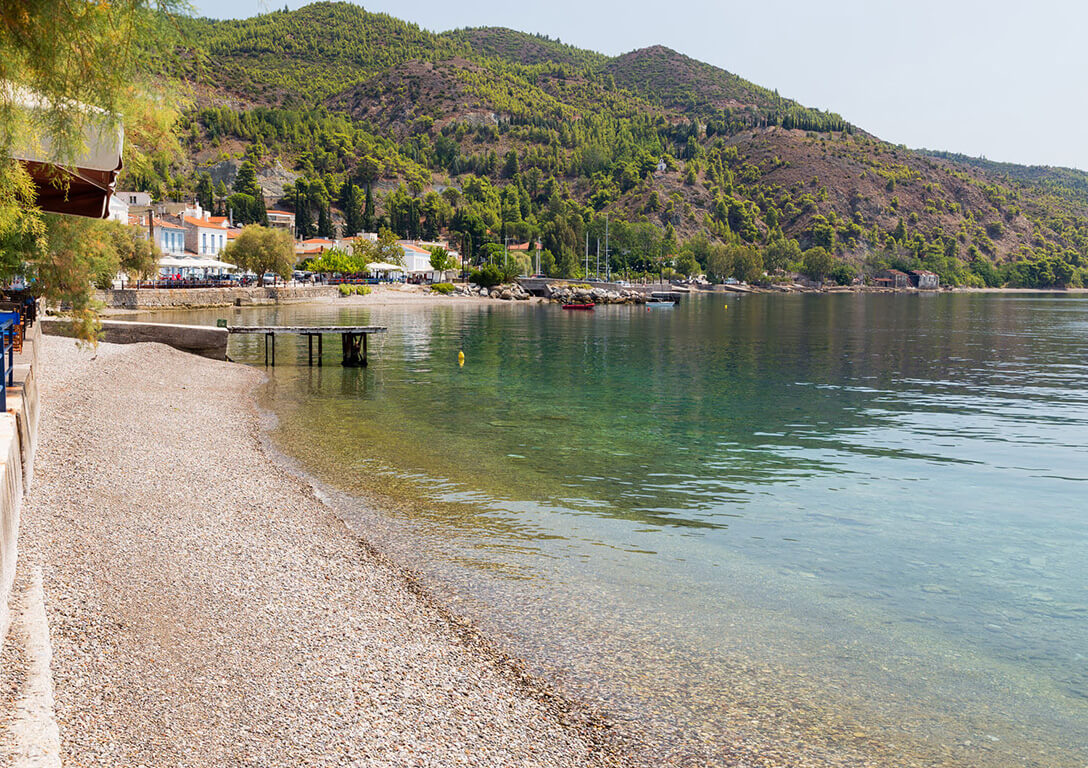 SEE ON MAP
Evia, the second largest Greek island, is connected to mainland Greece by a bridge. This does not mean however that it lacks any of the beauty of Greek islands; quite the contrary. Green, with tall mountains, countless villages and beautiful beaches, Evia offers a great selection of sport activities and exploration, while larger towns like Chalkida and Eretria also offer good nightlife.
Composed the northern, central and southern region, each offering a unique landscape, the island of Evia is the perfect destination for those who seek to experience a diverse seaside region. Besides a variety of pretty villages, it also offers extremely beautiful beaches and exciting activities such as watersports, hiking, water sports, horse riding, climbing or mountain biking.
On its long shore, you can enjoy fresh fish by the seaside at a local taverna, swim at one of the secluded beaches, visitthe traditional villages, or just relax at the pool of one of the premium villas that White KeyVillas has chosen for you.
Geographical location
Mainland Greece
How to get there
By plane to Athens and from there by boat (1 hour) or by car 2.5 hours
What we love the most
Diverse Evia offers a wealth of travel opportunities, pristine beaches and hidden treasures for nature lovers, endless options for hiking, trekking, sites of cultural and religious heritage. You will never get bored of this island and its magical spirit!