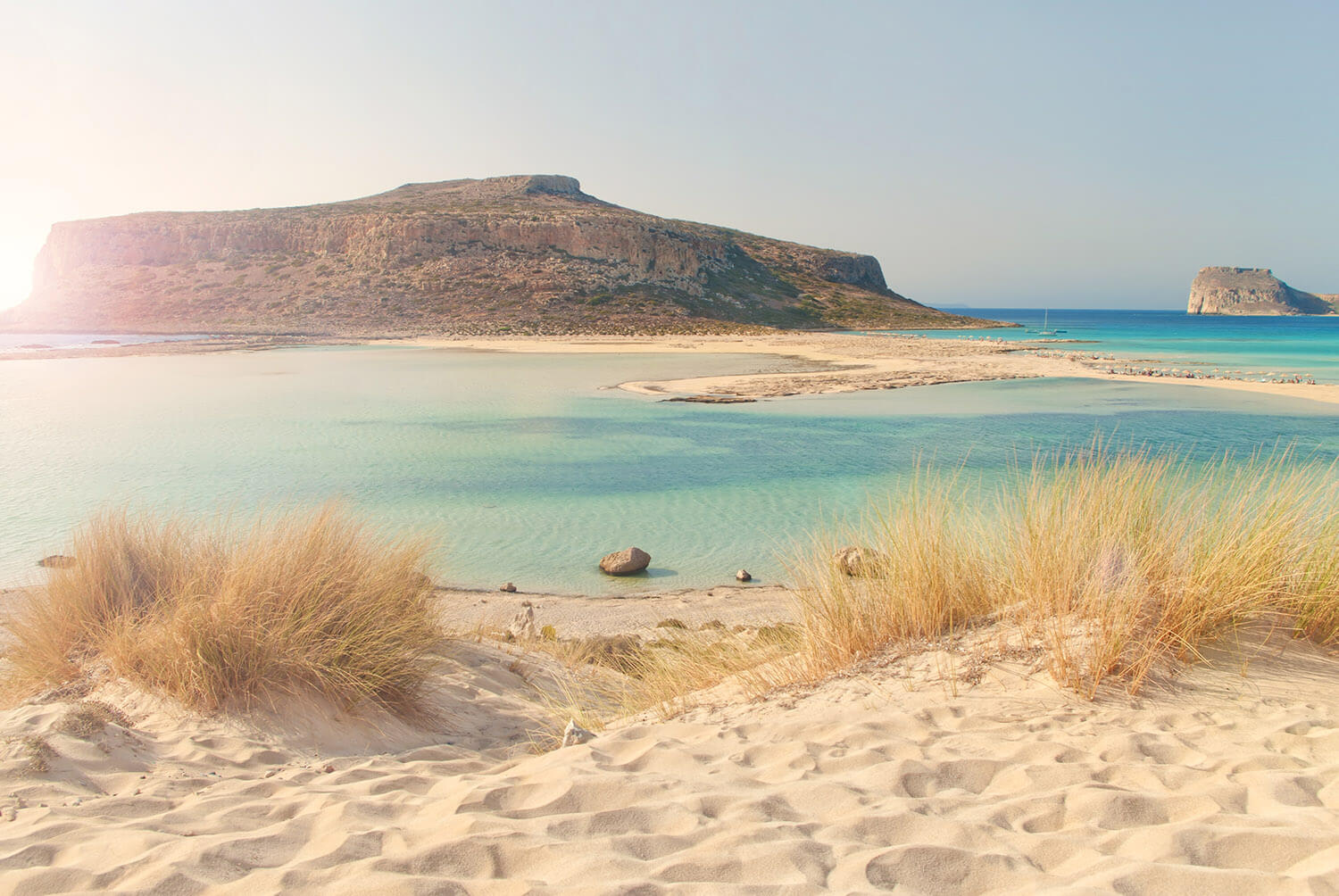 SEE ON MAP
Crete is the largest Greek island, literally celebrating the senses, with its wild, diverse natural terrain, its rich, ancient culture, as well as with its renowned cuisine combining unique recipes and fabulous, local products and delicacies. A flagship island for Greece, it is also one of its most authentic ones.
Having a deeply rooted Greek soul, this island has a plethora of fascinating towns - Heraklion, Rethymnon, Chania, Agios Nikolaos, Elounda, Ierapetra, Malia, Hersonissos, Sitia, Sfakia. Their proud residents and picturesque, authentic locales, radiate its rich history and a vast love for tradition.
Get prepared for a fabulous food experience, as the island is known for its authenitc products and dishes; from its internationally awared olive oils and unique dairy products and cheeses, to its meat and indigenously cultivated fruits and vegetables up to its original Wines and Aperetifs, Crete is a paradise for food and gourmet lovers!
Home to some of the most important archeological excavations, like the Minoan Palace in Knossos, the imposing 15th century Klosters, as well as the Venecian and Byzantine Towers, the island also thrills history lovers with its cultural attractions and a very interesting collection of Museums.
Endless shores host magical beaches manifesting one of the most multifaceted summer ambiences in Grrece. From Falarsana, one of the best beaches on the Mediterranean to exotic Elafonissos and the palm tree haven Vai, never- ending beaches are luring for ultimate relaxation on their softly covered, golden sand dunes.
How to get there
By plane directly from major European cities
From Athens by domestic flight (40 min)
What we love the most
At the top of our list are the sandy beaches and the fabulous, local cuisine, followed by an intruiging history and love to tradition!