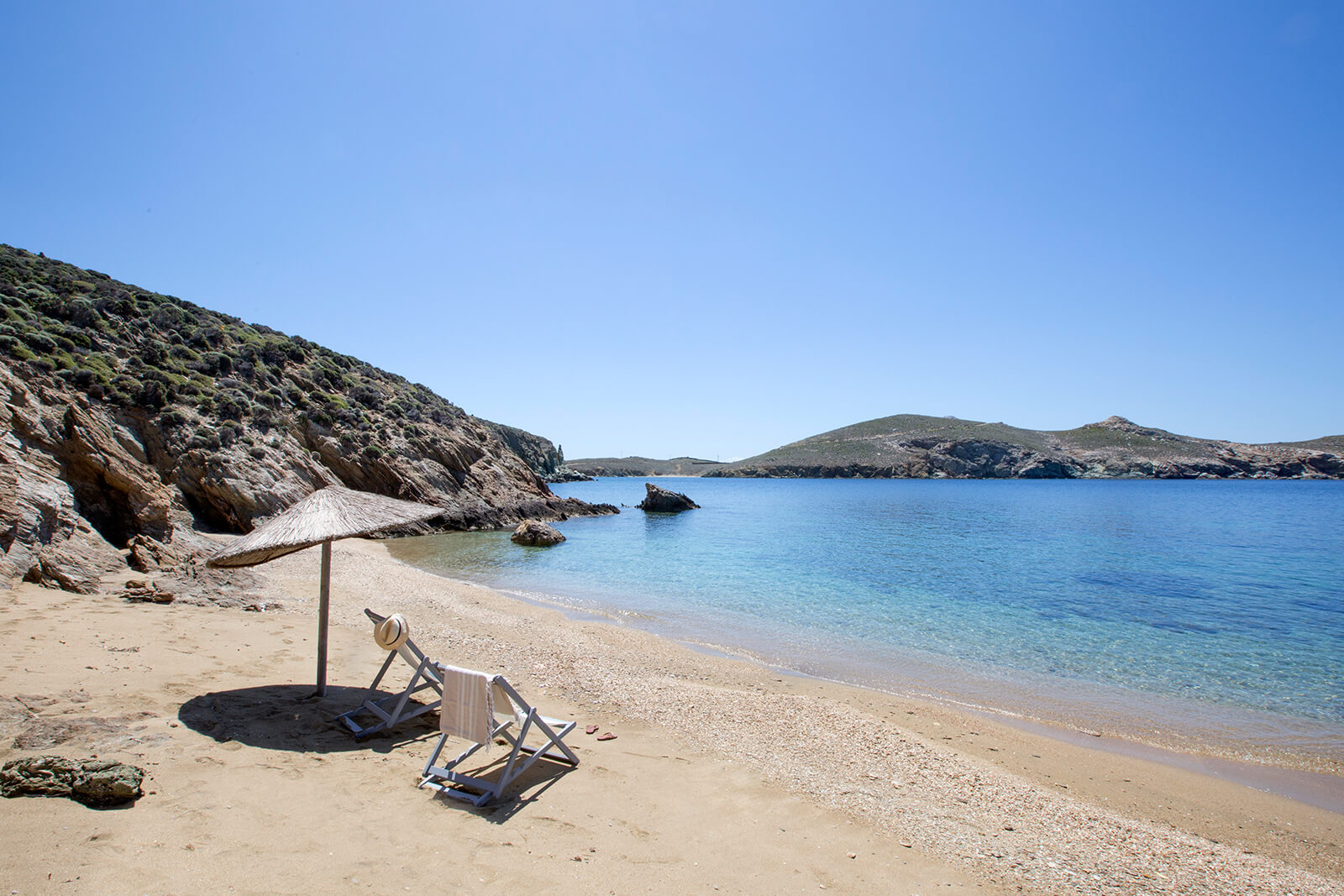 SEE ON MAP
Andros is an elegant, cosmopolitan island on the northern edge of the Cyclades. Due to its long shipping history, its magnificent mansions have always shed an aristocratic aura over the island. Sandy unspoiled beaches, deep blue waters, green valleys, wild mountains with waterfalls fluidy polishing the hillsides, natural springs and contemporary art galleries, make Andros an ideal escape for those who are both lovers of nature and art.
Andros has picturesque streets, nice footpaths, archaeological sites, art galleries, unique small shops and a fantastic local cuisine, most famous for its "frutalia", the Greek version of frittata – an omelet with potatoes and vegetables. Most local tavernas and restaurants, as well as the more animated nightlife are to be found in Andros town, Batsi and Gavrio, but you should definitely browse through the smaller villages for discovering some of the best taverns on the island.
Its fabulous diverse nature, combining both the mountainous setting and fantastic shores, make this island ideal for awakening the senses and the body alike visiting its nature and wildlife parks, through great walks, hiking, mountain bike tours and a variety of water-sports.
The island also features a plethora of wonderful beaches, some organized like Batsi beach, Ormos beach and Niborio beach or more secluded private beaches, like Syneti beach and Paleopolis Beach.
How to get there
By plane to Athens and from there by boat (2 hours)
By plane to Mykonos (directly from major European cities) and from there by boat 2 hours)
By helicopter from Athens (20 min)
What we love the most
Andros is the perfect island for a get-together, a family reunion or birthday celebration! If we were to imagine Andros as a person, we would picture her as a sophisticated aristocratic lady, who is awaiting family and friends for a heartwarming gathering.