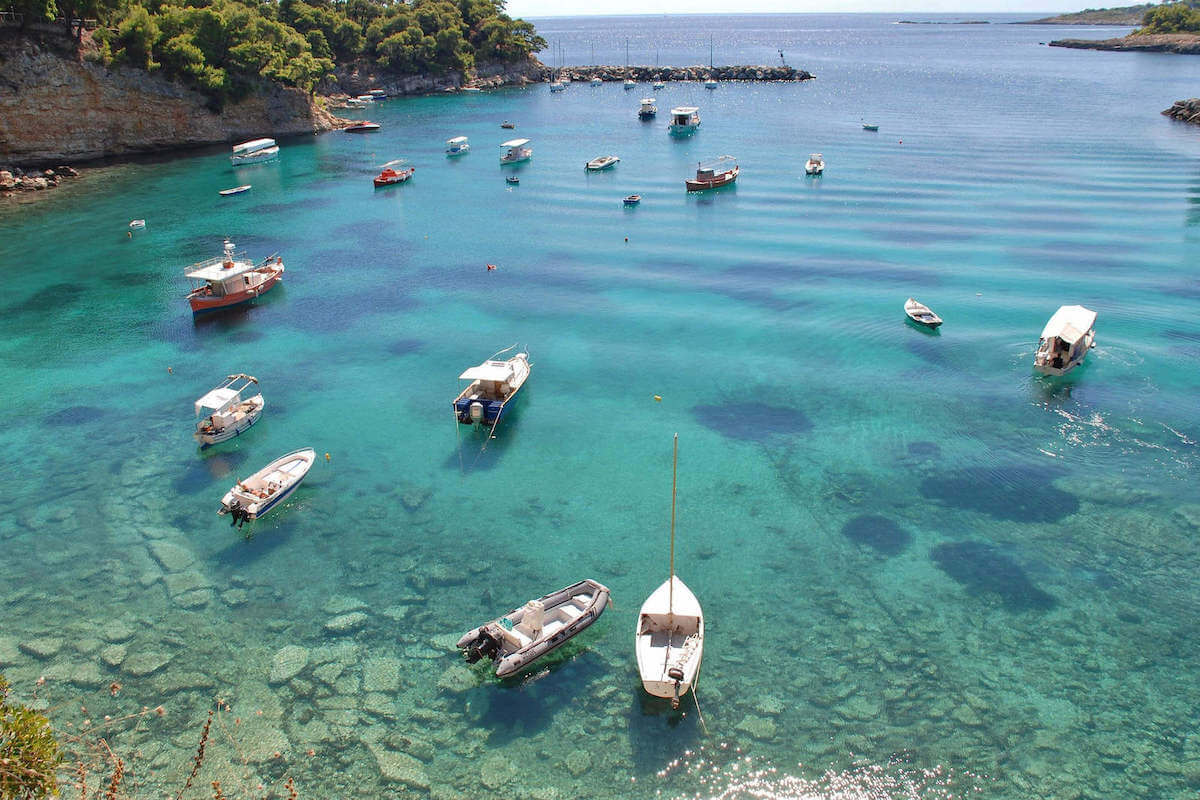 SEE ON MAP
Luxury Villas in Alonnisos
This small, serene island is part of the Sporades complex. More low-key than its geographical neighbors Skopelos and Skiathos, Alonissos is unpretentious yet authentic and gifted with beautiful nature combining a verdurous setting and amazing beaches. Crowned by the picturesque Chora (old town), which is filled with small cafes and little artist shops and home to the first Marine Nature Park of Greece and one of the largest ones in Europe, this little island has managed to escape from mass tourism and is a real gem for people appreciating the splendor of simplicity and aquatic beauty.
The port and main town of the island is Patiri, which may not be the typical picturesque Greek village as it was built only recently, however it is lovely in its own way, offering a plethora of little tavernas and restaurants. The jewel of the island remains the Old Town on the top of the hill, which has gone through a renaissance in recent years as most of the traditional houses have been meticulously refurbished enjoying panoramic sea views and mesmerizing sunsets.
This small tiny island in the Northern Aegean Sea is also considered an insider diving paradise. Scuba diving is of course not allowed anywhere in the park, however, because of the fact that it is a marine protected area and an island avoiding the mass tourism spotlight, it preserves a pureness of the land and sea. The fact that the endangered monk seals (Monachus monachus) have chosen the waters around Alonissos to live and breed, testifies to the quality of the ecosystem of the area.
The beaches in Alonissos are wonderful with pine trees reaching up to the shores, pampering with natural shade and adding nuances of green to the turquoise crystal-clear shades of the Aegan Sea. Hiking through the verdurous forests, while combining it with a swim is another great way to explore the island. Most beaches feature white pebble shores, although ne can also find wonderful sandy beaches like Agios Dimitrios.
And then there is the food. Traditional, real Greek food. Don't expect fancy restaurants, but the tavernas offer fresh fish and a variety of fresh delicacies, including many local pies, sweet and savory.
How to get there
By plane to Athens and ferry boat, catamaran or flying dolphing from Agios Konstantionos
By plane to Sikathos and connecting boat transfer with catamaran or flying dolphing