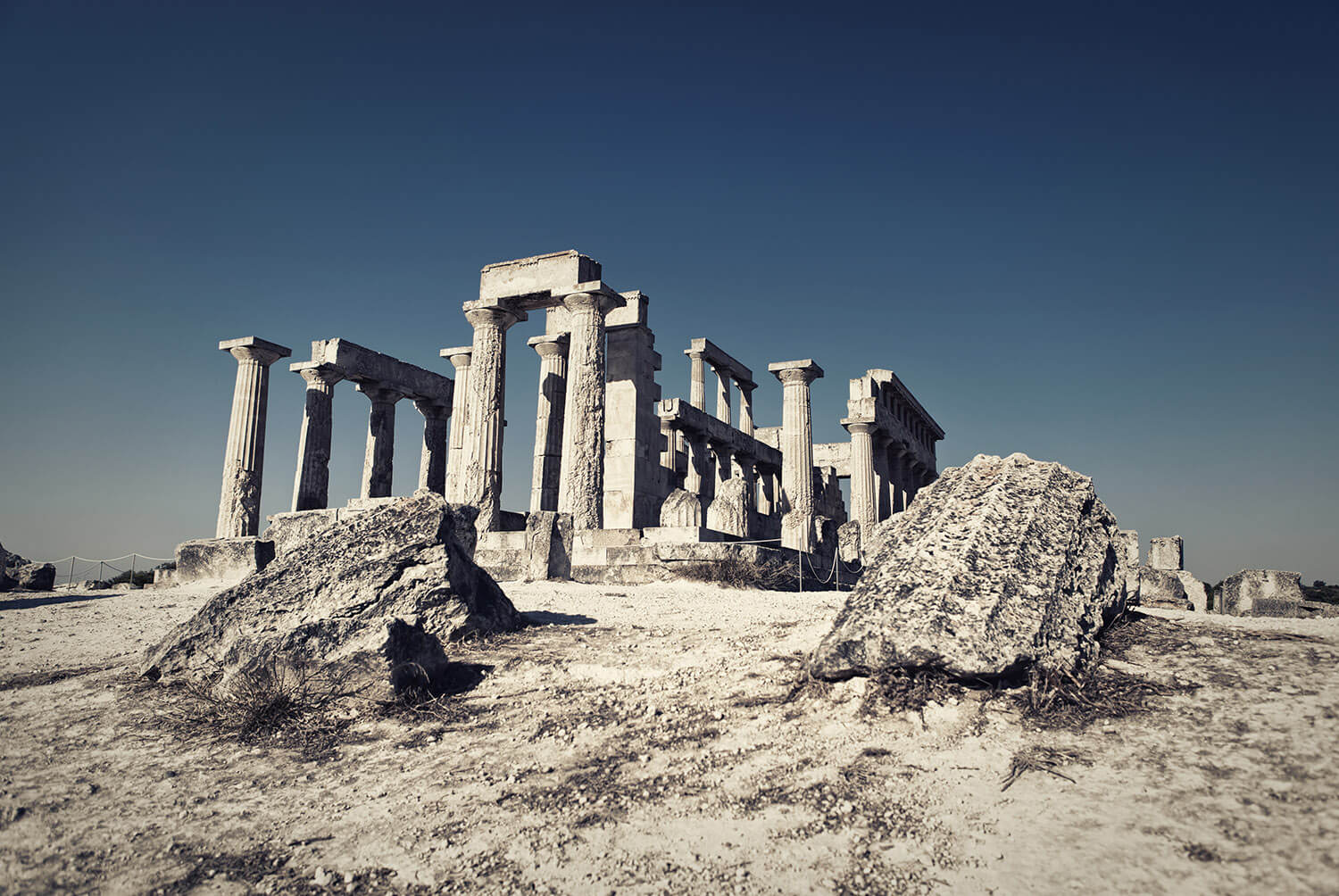 SEE ON MAP
Aegina, the first capital of Modern Greece and a darling of Greek Mythology, is located in the Saronic Gulf and is often considered an Athenian suburb, due to the swift commute from the Port of Piraeus. Authentic, easygoing and ideal for families, it is a preferred summer hub of Athenians, who have built their summer residences here benefitting from the easy accessibility and tranquil setting.
Beyond its picturesque port, Aegina has a seductive, low-paced character and the charm of an island that has not been spoiled by mass tourism. The absence of a strong hotel culture underlines that this is an island for residents, homeowners and their friends, while it is also a common destination for sailing boats and yachts.
Small fish taverns and family-ran restaurants are spread through the island offering great food options, ranging from fresh fish and seafood variants to delicious home-cooked Greek dishes, mostly offering enchanting right-by-the-vistas.
Aegina's unique facets include its Pistachio Nut recognized as traditional specialty with protected designation of origin (PDO), the splendid 5th-century Temple of Afaia and the magical Byzantine Paleochora ruins.
How to get there
· By plane to Athens and from there either by boat (1 hour)
· or by Hydrofoil (40 min) or by helicopter (15 min)
What we love the most
We love its close proximity to Athens and the fact that it is still an authentic Greek island enjoying the calmness and serenity of a remote destination. Lovely people, beautiful, non-crowded sea-vistas and the option to depart on a plethora of exciting daytrips make Aegina a wonderful family island. Plus, we are enamored by its unique Pistachio nut and all the delicacies made of it!