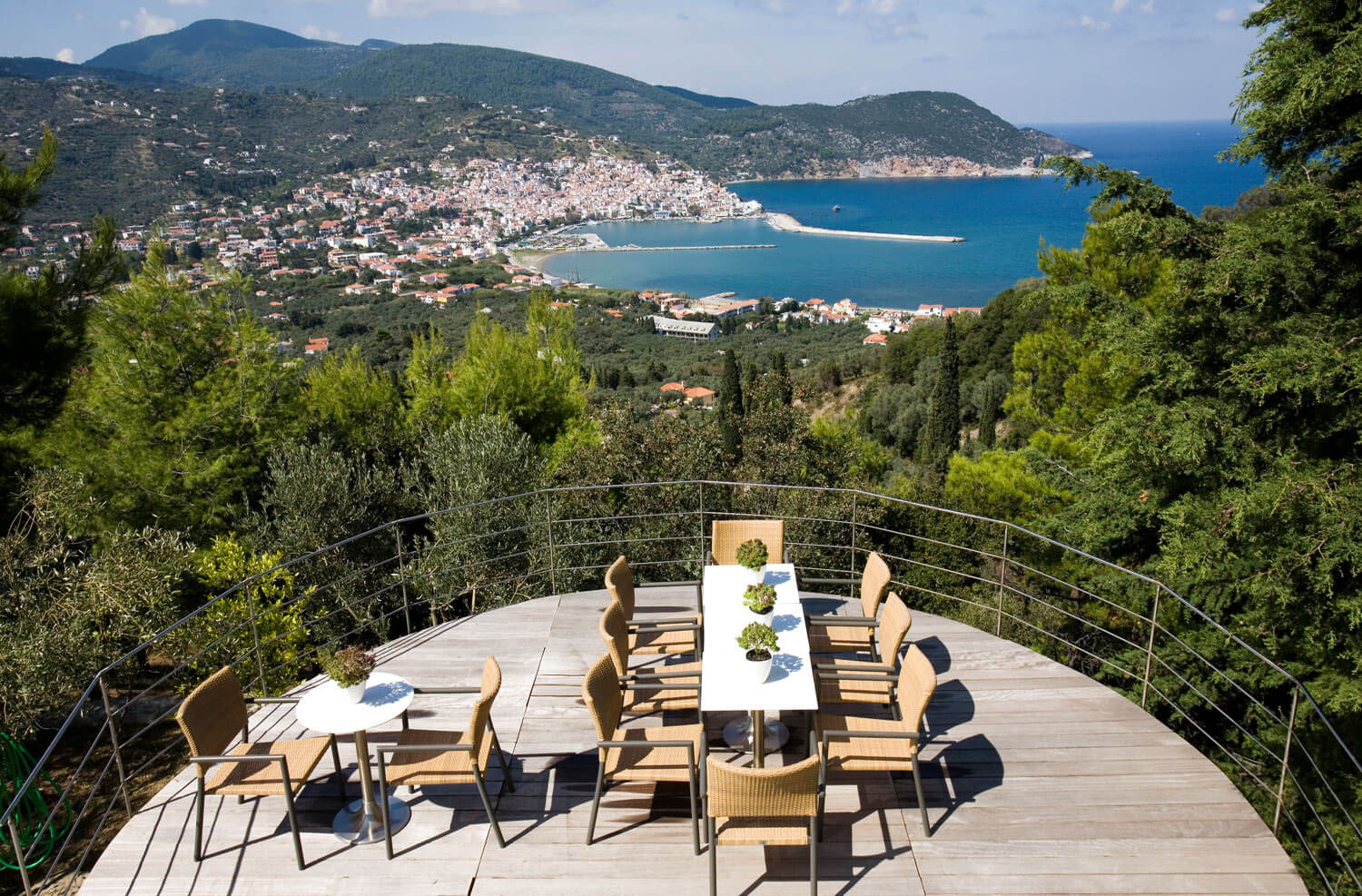 SEE ON MAP
Skopelos is the largest island of the Sporades, known for its emerald vegetation, its dramatic scenery with high mountains and deep valleys and its beautiful beaches with clean crystalline waters surrounded by pine trees. In those places where the island is not covered by forest, you will find olive groves and plum trees that produce delicious fruit. It will instantly mesmerize you with its beauty as soon as you enter its harbor and the capital of the island, built amphitheatrically in the heart of the bay.
With its traditional white houses, large colorful bougainvilleas and flowerpots and a plethora of little churches hidden in the dense forests, Skopelos is one of the Greek islands with very special character.
Its lifestyle is characterized as tranquil and relaxed, suitable for families and couples with nice walking and trekking routes and water sport activities. Renting a boat will allow you to discover the numerous little bays and beaches that circle the island or even visit one of the neighboring islands. Skopelos also sustains a culinary reputation, featuring a delightful local cuisine; it also offers a discreet but sophisticated nightlife.
Surprisingly enough the island has over a dozen monasteries that you can visit during your afternoon hike, while for real solitude you can rent a motorboat and head north, up to the National Marine park of neighboring Alonisos and there is nothing better than swimming with the seals!
The recently screened Mamma Mia movie further enhanced the popularity of the island.
How to get there
By plane to Skiathos and from there by sea taxi (40 min)
By plane to Athens and from there either by car to Agios Konstantinos 1,5 hour and boat (3 hours) or by helicopter (40min)
What we love the most
Skopelos has fabulous scenery and a strong relaxing effect, it is all about nature, hiking and snorkeling.